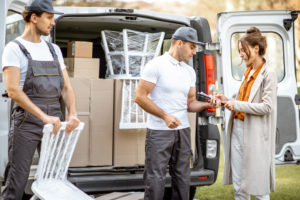 If you are considering moving to Roseville, or perhaps you're considering moving out of California completely, the thought of moving all your belongings from your current home to your new home can feel overwhelming— but it doesn't have to be that way. Movers can be a great option.
Movers can make the process of moving to the Sacramento area so much easier. It is possible to get your things from point A to point B with ease—but only if you hire the right moving company. When you're hiring movers, it's important to ask the right questions so that you know what you're getting into before you sign on the dotted line.
An article from realtor.com outlined the crucial questions you should ask before hiring movers to manage your next move, including:
Is there anything you won't move? Some moving companies have policies around items they won't move (for example, plants or high-ticket items that would cost too much to replace if damaged). Before you hire movers, it's important to get clear on those policies—and make sure that they're willing and able to move all of your belongings.
Do you disassemble and reassemble furniture? Some movers include furniture disassembly and reassembly in their service offerings, while others don't—so if you have furniture you want to be disassembled and/or reassembled, it's important to ask whether that's a service the moving company offers.
How much will it cost?—and are there any extra fees I need to know about? You want to have a clear idea of the total cost of the move before you hire the movers—so make sure to not only get an estimate but also ask about any extra or hidden fees before making a decision and hiring movers.
For a more comprehensive list, we found this blog post really helpful as well. Bottom line, it is important to have a list of questions ready when hiring a mover for your upcoming move. The more information you can gather before making that final decision, the better off you will be in selecting a company that best suits your needs and budget.
We have put together this handy list of questions you can use when choosing a moving company.

We have also have a handy moving guide that is a great resource to help you start planning your move when you are about 8 weeks out.