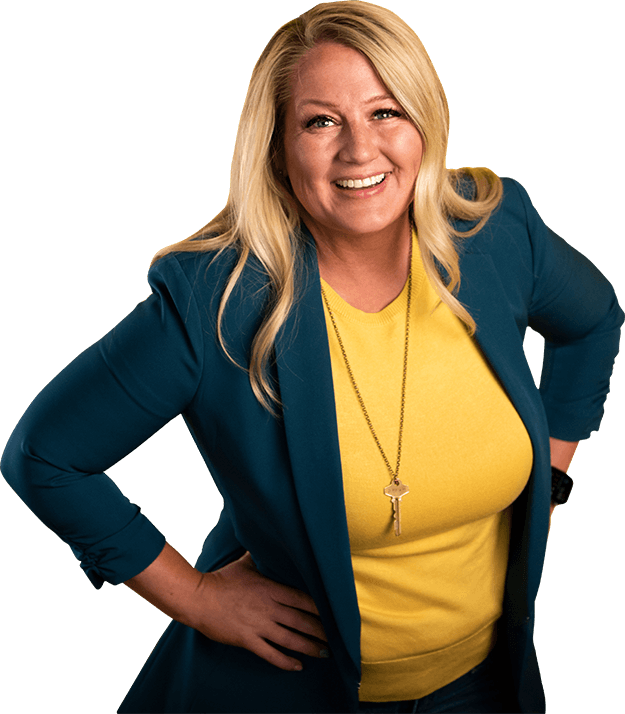 I'm Julee — Managing Broker, Realtor, Digital Marketing Expert, and Northern California girl who loves Swedish fish and puts avocado on everyyyything.
Every day, my team and I help fun-loving, growing families like yours find a home that brings you closer together, by giving you more space (can I get a heck yes!?).
Studies have shown that buying and selling a home is the third most stressful life event. That's why I've made it my mission to make this process feel as smooth and seamless as possible.
But, Julee, how "fun" can selling my home really be?
I'm so glad you asked. Just press play on the video below to get a preview of how I approach real estate.*
*Axl Rose outfit not guaranteed – but I DO guarantee that I will ROCK your home-buying and selling experience.
I haven't always been a real estate rock star.
In high school, I was convinced that dentistry was my calling. While I was on the pre-med track in college, I got a part-time job working at a mortgage company. I went from cleaning the office to managing their books, and eventually I worked my way into loan processing and marketing.
This is when I realized that I kinda liked this real estate business – and that I didn't actually want to be a dentist. It just felt like the "safe" choice.
Then I met the love of my life, got married, and we had a baby.
We bought our first home when I was just 21 years old, but we had ZERO money to spare. I wanted to stay home with my son, so we were trying to survive on my husband's income alone. But the truth is, we were broke.
I knew exactly what had to be done.
In 2002, I took the real estate exam and got my license. When my son was older I became a Real Estate Broker, but I was always a mom first, and a real estate broker second.
Before I knew it, I was an empty nester at the ripe old age of 40.
Since then I have gone full force into my business, building my team, establishing myself as a trusted name in the Placer County community, and dedicating my days to helping families upsize into the home of their dreams.
I love that I'm able to use my experience and education to help other families find the perfect house to make their HOME.
My family is by far the most important and best part of my life and I understand firsthand the challenges other families face when it comes to buying and selling a home.
I'm proud to have the best team in Northern Cali behind me and we can't wait to serve you.